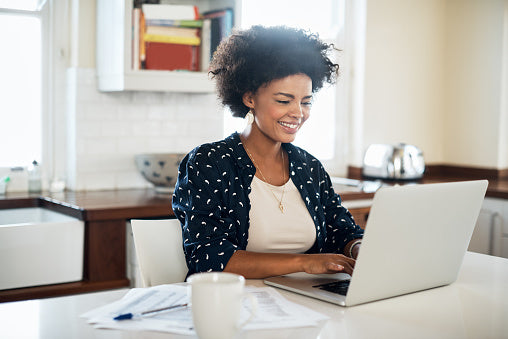 10 Free Marketing Strategies To Implement Today
The most common pain point for business owners' – balancing growth aspirations with budget constraints. However, most people are unaware of cost-effective marketing strategies that can transform your business without breaking the bank. These are our top 10 impactful marketing strategies, that don't cost a cent.
1. Social Media Mastery: Your Gateway to Engaging Audiences
Social media isn't just for fun; it's a powerhouse for building brand presence. Set up active profiles on platforms that resonate with your target audience. Share compelling content, interact with your followers, and harness the magic of relevant hashtags. Social media is like a modern-day town square where you can engage and connect without hefty advertising spends.
2. Content That Counts: Fueling Your Business Narrative
Content is king, and it doesn't require a royal budget to create. Crafting informative blog posts, engaging videos, enlightening infographics, or captivating podcasts can position you as an industry authority. Not only does valuable content keep your audience coming back, but it also draws organic traffic that translates into potential customers.
3. Email Enchantment: Nurturing Relationships, One Inbox at a Time
Email marketing remains a tried-and-true method to foster customer relationships. Share insightful newsletters or irresistible promotional emails with your subscribers. It's a direct way to connect, keeping your audience informed about new products, services, or industry insights – all while nurturing loyalty.
4. Referral Rendezvous: Transforming Customers into Advocates
Your satisfied customers can be your most potent marketing force. Introduce referral programs that encourage them to spread the word. Incentivize referrals with discounts or rewards, turning your happy customers into enthusiastic brand advocates.
5. Local SEO Magic: Making Your Business Visible Locally
Make your presence known in your neighborhood and beyond with local SEO. Optimize your website with location-specific keywords, claim your Google My Business listing, and gather reviews from your delighted patrons. When people nearby search for services, your business pops up on the map, boosting your local visibility.
6. Partnership Power: Collaborate for Amplified Impact
Team up with businesses that complement yours without being direct competitors. Collaborations can lead to co-promotions or joint events that expose your brand to new audiences. It's like a strategic tag team that expands your reach without stretching your budget.
7. Authentic Advocacy: Harnessing User-Generated Content
Leverage your customers' love for your brand. Encourage them to share their experiences on social media. Repost their content, showing appreciation for their loyalty. This not only adds authenticity to your brand but also nurtures a vibrant community around it.
8. Enlightening Webinars: Showcasing Your Expertise
Host enlightening webinars or workshops related to your industry. Sharing insights positions you as a thought leader and provides value to your audience. Plus, you can collect email addresses for future marketing endeavors.
9. Digital Directories: Where Findability Meets Success
Boost your online presence by listing your business on relevant online directories and review platforms. Potential customers find you effortlessly, and positive reviews build trust in your offerings.
10. Design Elegance: DIY Visuals Without the Fuss
Create professional visuals for your content using DIY graphic design tools like Canva. Crafting eye-catching visuals for your social media posts, blogs, or emails has never been easier.
Embrace these budget-friendly marketing strategies and watch your business thrive. Remember, it's about aligning your tactics with your audience and goals. With these savvy strategies, you'll navigate the marketing landscape like a pro – resourceful, impactful, and cost-conscious. Time to grow!