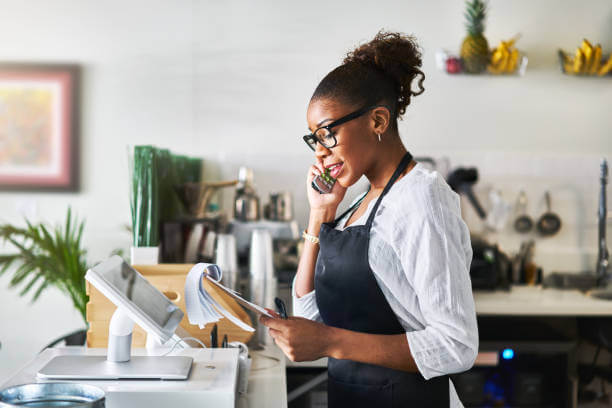 Business Owners' Guide to Google Local Service Ads
If you're keen on expanding your reach, enhancing your credibility, and making your mark in the local market, then you're in for a treat. Google Local Service Ads are revolutionizing the way consumers choose local businesses in saturated markets. Let's unravel the power of these ads and explore how they can be your ticket to business growth.
1. Building Trust Through Verification
We all understand the struggle of standing out in a crowded market. With Google Local Service Ads, you gain a competitive edge by earning the trust of your potential customers. These ads showcase businesses that have undergone rigorous verification checks, positioning you as a credible and reliable choice. Say goodbye to skepticism as customers recognize you as the real deal.
2. Rising Above the Noise
In an age of information overload, visibility is everything. Google Local Service Ads elevate your business by placing it at the top of search results. Whether it's "best interior designer" or "reliable electrician," your services take center stage, ensuring your audience finds you before the competition. It's the equivalent of claiming the prime real estate in a bustling market.
3. Leveraging Social Proof: Reviews that Speak Louder
We all know the impact of positive reviews and ratings. By utilizing Google Local Service Ads, you're not just telling potential customers about your excellence – you're showing them. These ads feature genuine reviews and ratings from satisfied clients, turning your track record into an undeniable selling point. Your satisfied customers become your most persuasive advocates.
4. Safety and Assurance: Setting New Standards
Safety is paramount, especially when inviting service providers into personal spaces. These specific ads raise the bar by indicating that your business has met stringent safety requirements. This isn't just about convenience; it's about instilling confidence in your customers that they're making the right choice by choosing you.
5. Simplified Engagement: Seamless Connections
In a world where convenience rules, frictionless communication is a game-changer. Google Local Service Ads empower potential customers to connect with you effortlessly. When they spot your ad and like what they see, reaching out is as simple as clicking a button. It's like turning casual interest into tangible interaction with minimal effort.
6. Nurturing Local Roots and Growth
As a local business, your success is interwoven with the growth of your community. Google Local Service Ads foster this connection by amplifying your visibility and credibility within the local market. By participating in these ads, you're not just attracting customers – you're contributing to the thriving ecosystem of local businesses.
It's time to consider these ads a strategic ally in the pursuit of business excellence. They're the tools that can help you expand your reach, establish trust, and position your business as a local authority. Embrace this opportunity to stand out, connect with your audience, and drive growth that benefits both your business and your community. Your path to local success starts here!