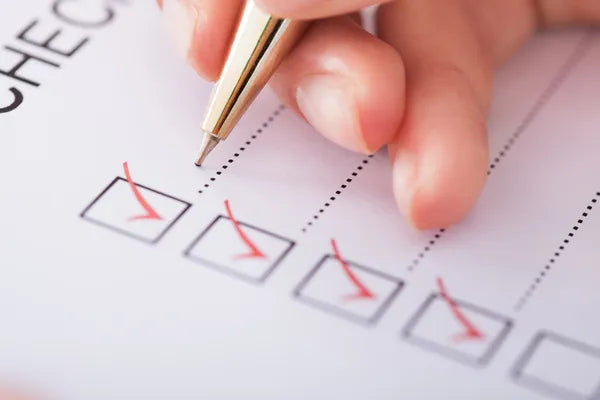 10 Items On Our Marketing Checklist for Small Businesses
Starting a small business can be both exciting and daunting. As a small business owner, one of the most important things you need to focus on is marketing. Without effective marketing, your business won't be able to reach its full potential. That's why we've put together the ultimate marketing checklist for small business owners. Whether you're just starting out or looking to revamp your marketing strategy, this checklist will help you stay on track.
Define your target audience: The first step in creating an effective marketing strategy is to know who your target audience is. This will help you create messaging that speaks directly to their needs and preferences.

Develop a brand identity: Your brand identity is what sets you apart from your competitors. It's important to create a logo, choose a color scheme, and develop a consistent tone of voice for your messaging.

Create a website: Your website is your online storefront, and it's essential to make a good first impression. Make sure your website is easy to navigate, visually appealing, and optimized for search engines.

Optimize your website for search engines: In order for your website to be found by potential customers, it's important to use keywords, create meta tags, and develop a content strategy that incorporates SEO best practices.

Establish a social media presence: Social media is a great way to connect with your target audience and build your brand. Choose the social media platforms that are most relevant to your business and create profiles that align with your brand identity.

Develop a content strategy: Creating and sharing content that engages your target audience is key to building brand awareness and trust. Develop a plan for creating and sharing content that reinforces your brand messaging.

Set up email marketing campaigns: Email marketing is an effective way to keep in touch with your customers and provide them with valuable information and special offers.

Develop a customer loyalty program: Building customer loyalty is essential to the long-term success of your business. Create incentives for customers to continue doing business with you, such as discounts, exclusive offers, and rewards programs.

Monitor and track your marketing efforts: Use analytics tools to track the performance of your marketing campaigns and adjust your strategy as needed.

Stay up-to-date on marketing trends: The marketing landscape is constantly evolving, and it's important to stay up-to-date on industry trends and best practices to ensure that your marketing strategy is effective and up-to-date.
Marketing is essential to the success of any small business. By following this ultimate marketing checklist, you'll be on your way to building a strong brand. Remember, marketing is an ongoing process, and oftentimes is easier to outsource. adirectly® is here to help! Let us bring your vision to life, so you can focus your energy where it really counts.