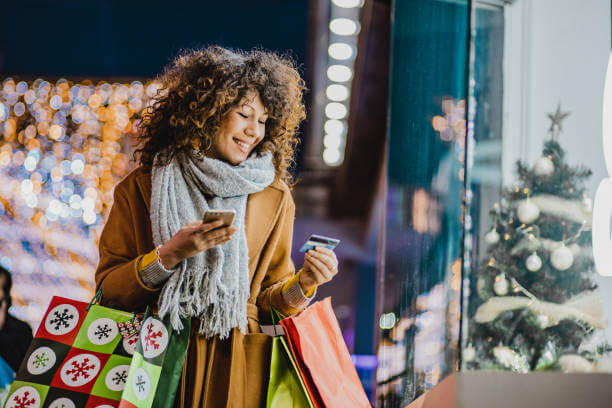 Sleigh Your Sales This Black Friday
The jolt into the holiday seasons never slows down. For small businesses, it's not just about decking the halls—it's about decking out your business for success. As Black Friday and festive shopping ramps up, here's your go-to guide on how small businesses can prepare to sleigh the competition and make the most of this season.
---
**1. Craft a Jolly Marketing Plan:
The first step to holiday success? A killer marketing plan. Develop a strategy that includes enticing email campaigns, festive social media promotions, and eye-catching online advertisements. Schedule your content strategically to build excitement in the weeks leading up to Black Friday and throughout the holiday season.
---
**2. Spruce Up Your Website:
Think of your website as your storefront; you want it to shine. Optimize for speed, ensure mobile responsiveness, and enhance the overall user experience. Update product pages with accurate information, beautiful images, and clear calls-to-action. Consider adding a touch of holiday magic to create a cheerful online atmosphere.
---
**3. Unwrap Special Promotions:
'Tis the season for giving, and customers love a good deal. Entice them with exclusive Black Friday and holiday promotions—think discounts, bundled deals, and limited-time offers. Highlight the savings to create urgency and encourage early shopping.
---
**4. Embrace E-commerce:
If you haven't embraced e-commerce, now's the time. Ensure your online platform is ready for the influx of shoppers. Offer secure and convenient payment options, and streamline the checkout process to minimize abandoned carts. 
---
**5. Curate Captivating Gift Guides:
Take the stress out of holiday shopping for your customers by curating gift guides. Organize products based on interests, price ranges, or recipients. Not only does this make shopping a breeze, but it can also increase the average order value as customers discover more of your fantastic offerings.
---
**6. Elevate Customer Support:
Anticipate a flurry of customer inquiries and be ready to shine in the support department. Clearly communicate shipping deadlines, return policies, and any other crucial information. Consider adding live chat support for real-time assistance. Happy customers are repeat customers.
---
**7. Stock Up on Holiday Cheer:
Analyze past sales data to predict demand and ensure you have ample inventory. Don't let stockouts be the downfall of your business' success during this season. Consider offering limited-edition holiday items to capture the festive spirit and attract attention and urgency.
---
**8. Forge Festive Collaborations:
Two (or more) heads are better than one. Collaborate with complementary businesses to cross-promote each other during the holiday season. It's a win-win that expands your reach and introduces your offerings to new audiences.
---
With a dash of preparation and a sprinkle of creativity, small businesses can sleigh the holiday season. By putting these tips to the test, you'll be well on your way to not only surviving but thriving during the most wonderful time of the year. Here's to a season of success, joy, and ringing in the new year on a high note!